Nils Lindberg (*1933)
To try to categorise the music by Nils Lindberg is virtually impossible. The well-known Swedish music critic Seth Karlsson once described him as a kind of musical knight, riding on the frontiers of music. He sees Nils as someone who resides in a musical borderland. As his coat-of-arms he bears the triangle. One corner represents jazz, one symphonic works and the third folk music.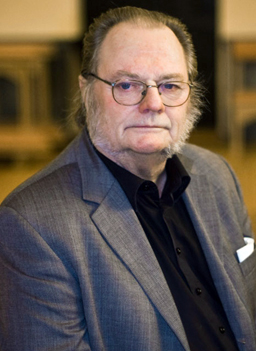 Nils Lindberg
Photo: Staffan Eriksson
When listening to the compositions and arrangements of Nils Lindberg, it soon becomes evident that his musical roots are from his native Dalarna, the traditional home of Swedish folk music. It is this background which has been his major influence, and inspiration for his highly personal interpretation of the great musical heritage of Sweden. In spite of this however, his works still have a distinctly international feel about them. The music which he creates, whether it is written for choir, jazz band or full symphony orchestra, has also been well received beyond the Swedish borders. The explanation for this lies in the personal touch which he gives to his music, coupled with the depth of knowledge acquired through his studies for Lars-Erik Larsson and Karl-Birger Blomdahl at the Musical Academy in Stockholm.
For several years Nils Lindberg worked together with one of Sweden's leading vocalists Alice Babs, as a composer, arranger, pianist and conductor. He has also written arrangements for Duke Ellington, and composed a number of works for the Hanover Symphony Orchestra.
He has cooperated with internationally renowned artists like Josephine Baker, Mel Tormé and Judy Garland, and has successfully completed several tours of Europe and Brazil, as well as the United States, where he has also been invited to give lectures.
In 1986 Nils Lindberg performed his own music at the funeral of the former Swedish Prime Minister Olof Palme, and in 1989 he wrote the music for the divine service held by the Pope at Uppsala Cathedral.
Several of Nils Lindberg's greatest orchestral works have been released on record, among them 7 Dalecarlian Paintings, Lapponian Suite, Dalecarlian Reflections and Mythological Portraits. His recording Saxes Galore received the "Golden Record" award in 1979 from the magazine Orkesterjournalen, for the best jazz record of the year.
During spring 1990 the suite O Mistress Mine was released on CD. This is a compilation of poems from the reign of Queen Elizabeth I of England, including those of Shakespeare and Marlowe, which Nils has set to music. The whole suite was later successfully arranged for mixed choir. In 1998 Shall I Compare Thee to a Summer's Day from the suite sold more copies than any other choral piece in Sweden.
Lindberg has composed and arranged a large amount of choral works since the early 90s including a series of arrangements of Swedish folk songs and new works such as the choral suite Ljus och mörker (Light and Darkness) to lyrics by Harry Martinsson. A number of his choral works was composed for the Uppsala Cathedral, among these Mass in Dalecarlian Style (1993), Songs of Salomon (1997) and Till himlen med lovsång (To heaven with praise).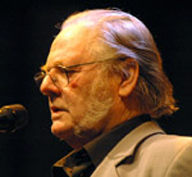 In April 1993 his Requiem received its premiere by the Swedish Radio Choir, orchestra and soloists under Gustaf Sjökvist. The work has since been performed more than 100 times, apart from in Sweden in USA, Luxemburg, Iceland, Denmark, Netherlands, Belgium, France and Germany.
In 2002 a sequel to the Requiem was composed, A Christmas Cantata for choir, orchestra and soloists. The work was premiered at the Stockholm Cathedral and has later been performed with great success in the US, Canada, Germany, Luxemburg, England, France and Belgium.
In June 2006 Nils Lindberg received H. M. the King's medal, Litteris et artibus, for his artistic contributions as a composer and pianist.